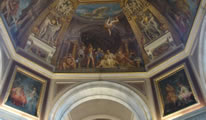 sburke.eu : Stephen Burke's Portfolio of Projects
Below is some of the websites and designs completed. Feel free to contact me if you would like my input on your Website design or if you would like me to (re)develop your site.
This section shows some of the other areas where I have carried out some work. If you would like any information, feel free to drop me an email.
SolidWorks Modeling of Gates
Renderings of a Hinge and Cantilever Gate done in SolidWorks
Kart Plans Modeled in SolidWorks
Examples of 2D Drawings created from various Karts.