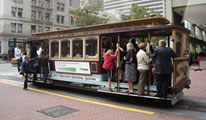 sburke.eu : Stephen Burke's Resources
This section outlines some of the tools, websites and articles I put together over the years.
PHPFreaks Forum
A resource website and forum to ask various questions on PHP, HTML, Linux and the Apache Web Server. You'll probably find an answer to your question just by searching, but if not, register for free and someone will respond.
ILUG Mailing List
The Irish Linux Users Group has a very active Mailing List where you'll get a helpful answer on all questions Linux and Open Source.
ILUG RSS Feed
Following blogs of people on ilug is a great way to keep up to date with current issues and to learn some tips and tricks from some veteraned linux users.
Skynet Computer Society Wiki
This is a wiki mainly with information about the Skynet Computer Society but has information on setups of linux services, and some user guides for MySQL etc.