What I thought would be very quick and easy, to install Windows 7 on Virtual Box, led me having to do some googling after getting the error:
Windows Boot Manager
Windows failed to start. A recent hardware or software change might be the cause.
To fix the problem......

Status: 0xc0000225
Info: An unexpected error has occurred.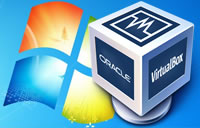 When creating the VM in VirtualBox it asked me for the guest OS which I choose "Windows 7", thinking that by doing this, it would all work!
To resolve this error, thankfully its a simple fix:
Power Down the Virtual Machine
Go to the Settings of the Virtual Machine
Under "System" tick on "Enable IO APIC"